Book and lyrics by Erik Johnke 
Music by Elaine Chelton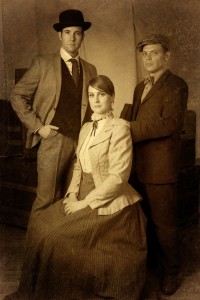 It's 1871.
Wealthy Englishman James Watson's world is shattered when he comes of age and learns that he is adopted and Irish. Discovering his birth mother lives in America, he travels there on an epic journey to find his true identity. Sweeping melodies with Irish flavor carry this dynamic tale.
Performed at the New York Musical Theatre Festival, July 2013
and the York Theatre Company in March 2014
To license this show for production,
CONTACT US: godscountrythemusical@gmail.com