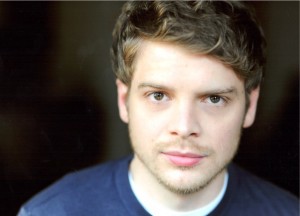 Chuck Bradley
Chuck Bradley was last seen as Peter in 360 Entertainment production of "J.M. Barrie's Peter Pan". NY Stage Credits include: "The Henrietta" at Metropolitan Theatre Co., "Night of the Hunter" at the Vineyard, "Humpty Dumpty", "Billy Bubblehead", and "Broken Hands". LA Stage: Larry in "Burn This", "All My Son's" and Baby John in "West Side Story". Film credits include "A True Story (based on things that never actually happened)" and "Wirey Spindell".
Graduate of The Boston Conservatory.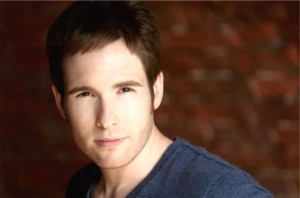 Nick Cartell
Currently on tour with the Spectacular New Production of The Phantom of the Opera. Broadway: Jesus Christ Superstar (2012 Tony-Nominated Revival) in which he went on as Jesus, Judas and Annas; Scandalous: The Life and Trials of Aimee Semple McPherson (OBC Recording). Off Broadway: Frankenstein the Musical (OC Recording). Regional: My Fair Lady (Freddy), The Light in the Piazza (Fabrizio, AriZoni Award), Les Misérables (Marius, AriZoni Nomination) to name just a few. Guest soloist with the Phoenix Symphony. Proud member of Actors Equity.
www.nickcartell.com
Twitter: @nickcartell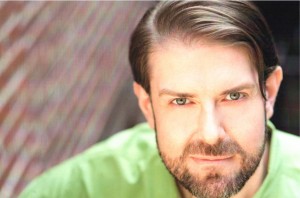 Jody Cook
As a cabaret artist he has performed at Don't Tell Mama, HA!, The Duplex, and the Algonquin Room, recently debuting his newest one man show 37 STORIES IN WHICH I COME OFF BADLY Other NY productions include revivals of SILK STOCKINGS, IRENE, ERNEST IN LOVE, and THREE WISHES FOR JAMIE. Recent productions include CURTAINS (Belling) and HONK (Turkey/Bullfrog) both at Music Theatre of Wichita, A TUNA CHRISTMAS at Actors Theatre of Louisville, MR.PRESIDENT! at Playwright's Horizon, BOSS IN THE SATIN KIMONO at NYFringe Fest, and as 'Dr. Zizmor' in workshops of the new musical THE WASP WOMAN. Regional credits include GREATER TUNA, SMOKE ON THE MOUNTAIN, H2$, @#!*% YANKEES, ALL IN THE TIMING, DIRTY BLONDE, CHARLEY'S AUNT, and his solo show HUSKY JEANS AT THE J.C.PENNEY.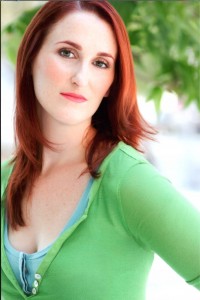 Victoria Huston-Elem
was most recently seen brandishing a hook in Peter Pan: The Boy Who Hated Mothers.  Other credits include The Addams Family (1st National Tour), Les Miserables (Riverside), Little Women (Village), and Golden Boy Of The Blue Ridge (Prospect, cast album on iTunes).  A graduate of Syracuse University and proud member of Actors Equity, Victoria sends her love to her family, especially the wee ones.  www.victoriahustonelem.com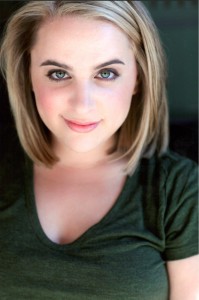 Megan Kane
is thrilled to be apart of "God's Country"! She was last seen as Tracy Turnblad in "Hairspray" at The Arvada Center. She also starred in the recent productions and NYC workshop of "Gay Bride of Frankenstein." Other credits include: Junie B. in the national tour of "Junie B. Jones", "A Little Night Music" at the Houston Grand Opera, "A Christmas Carol" at The Alley Theatre, "Kiss Me Kate" at St. Louis Repertory Theatre.
Megan trained at Webster Conservatory.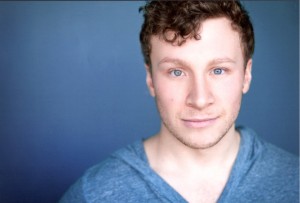 Charlie Levy
Theatre: Ragtime (Younger Brother), Call Me Madam (Kenneth), Sweeney Todd (Tobias), The Fantasticks (Matt), My Fair Lady (Freddy). Currently expanding at Jen Waldman Studio and a graduate of AMDA, Charlie recently traveled to Central America to sing concerts with a local symphony. He is the arranger and creator of several cabarets. A member of a popular New York improv troupe. A grateful AEA member. This is for Mom, Dad, and JWS. www.charlie-levy.com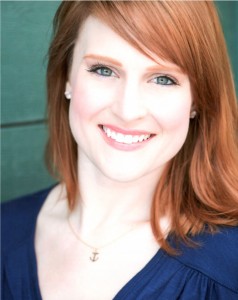 Lulu Lloyd
Delighted to make her NYMF debut! Past credits include: Pure Country at Playwrights Horizons, Judy in "9 to 5", Missy in "The Marvelous Wonderettes", Lucy in "Jekyll and Hyde" (Ovation Nom-Best Leading Actress), The Narrator in "Joseph…Dreamcoat", Georgie in "The Full Monty", Lizzy in "Baby" and more. She can be seen on the Discovery Channel this fall in "The Bad Old Days". Lulu is married to the wonderful, Jon Reinhold. Much love to her Dad (a Friendly Son of St Patrick!), Mom (a harp player!), Brother (lived in Cork!) and newly extended family, The Reinholds. Erin Go Bragh!
www.lululloyd.com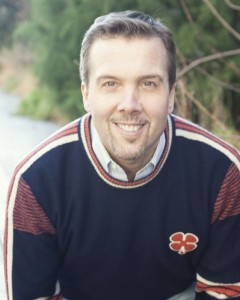 Rob Lorey
Rob is delighted to continue his collaboration with GOD'S COUNTRY- and the creative team. He recently appeared as guest vocal soloist in New York City Ballet's WESTSIDE STORY SUITE, and is a recurring guest artist with Musicals Tonight. Broadway/National Tour credits include BEAUTY AND THE BEAST, SHOWBOAT, KING AND I, CHESS, ASPECTS OF LOVE, PHANTOM OF THE OPERA. He has performed regionally from coast to coast, sings with symphony and pop orchestras around the globe, and can be heard on several Disney soundtracks. Rob holds an MSW from Hunter College School of Social Work.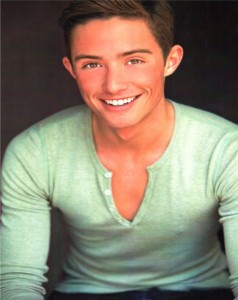 Jp Qualters
Just finished a Co- Production with Fords/ Signature Theatre of Hello Dolly! Directed by Eric Schaffer staring Nancy Opel. Some of his regional work includes. NSMT: Annie, Hello Dolly! , My Fair Lady, Westchester Broadway: My Fair Lady, John Drew Theatre: Equus, Hartford Stage: Antony and Cleopatra, Goodspeed: Hello! My Baby, Arrow Rock Lyceum: Hairspray, Annie, Hello Dolly! Reagle Players: Crazy For You, Carousel, Grease Education: BFA, Hartt School. Love to CLA and Family!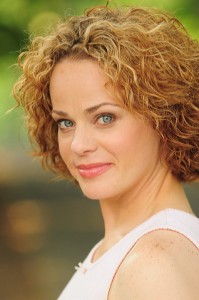 Kim Harris
A Tennessee native, Kim is currently singing with local bluegrass band, The NYCity Slickers. She has performed off-Broadway in the Peccadillo Theatre comedy, Room Service. Other NYC appearances include The Toymaker (NYMF 2009) and Rip! (MITF 2011) Regional theatre credits include Oliver (Nancy) and Annie Get Your Gun (Annie Oakley). She has performed as a principal singer at Dollywood in Pigeon Forge, TN as well as various roles at Walt Disney World ("Ariel" in The Voyage of the Little Mermaid & "Dolly" in the Hoop Dee Doo Review). Kim is fanatical about her family, friends, faith, felines, funny films and FOOD! Proud member of AEA!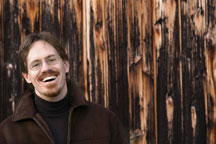 Erik Johnke
Book & Lyrics
Erik Johnke is a playwright, lyricist, and poet. His plays have been seen at manhattantheatresource and the Neighborhood Playhouse in New York City, The Strollers Theater in Maplewood, NJ, The Heartland Theatre Company in Illinois, the Fulton Theater in Lancaster, PA, the New Hope Performing Arts Festival, and the Rockland Center for the Arts. His play Partition was a semifinalist for the Princess Grace Award for New Plays. His short play, Reboot, was a finalist for the National Ten Minute Play Contest sponsored by the Actors Theatre of Louisville. The children's musical Cat: Adventures of a Caterpillar (music by David Wolfson) was a finalist in the National Children's Theater Festival. His plays and poems have appeared inAmerican Writing, The Pitkin Review, and Quay: A Journal of the Arts. He holds and MFA in Creative Writing from Goddard College, is a member of the Librettist's Workshop at BMI, and is a member of the Dramatists Guild.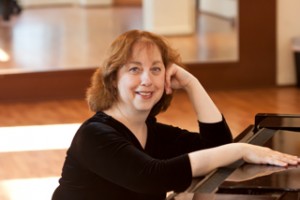 Elaine Chelton
Composer
Elaine Chelton is a versatile pianist and composer. She has worked with some of today's leading choreographers such as Susan Stroman, Lynne Taylor-Corbett, Alexi Ratmansky & Christopher Wheeldon. As a solo pianist for New York City Ballet she has performed the company's leading repertoire at Lincoln Center, the Kennedy Center, Russia, Japan, Hong Kong & Europe. Theatre credits include a national tour of Evita and productions of 42nd Street & Merrily We Roll Along.
As a member of the esteemed BMI advanced musical theatre workshop she developed the musical 'Voice of the City' with lyricist/librettist Kenneth Jones. It had a reading at the York Theatre and a two week workshop at the Human Race Theatre in Dayton, Ohio. Directed by Karen Azenberg, it made the top ten list for best theatre in 2006. (www.voiceofthecity.com) She also composed the music and lyrics to two different cabaret reviews. 'Stages' was directed by Jim Coleman and 'A New Voice' was performed at 'Don't Tell Mama' with direction by Donald Birely. She also penned the music for 'Oscar's Foibles': a musical review about the life of Oscar levant with book & lyrics by Lila Levant.
She was the pianist for the choreography of 7 Deadly Sins starring Patti LuPone with music direction by Paul Gemignani and her songs have been heard at the Oak Room, Don't Tell Mama's, Judy's and The Comic Strip.
In addition she has recorded two CD's of ballet music with Sandra Balestracci for Roper Records. She serves on the arts advisoryboard for the Kupferberg Center for the Arts and is a member of BMI and the Dramatists Guild.
www.elainechelton.com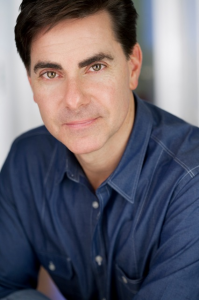 Craig J. George
Director
Off-Broadway: Taming of the Shrew (The Duke on 42nd Street). New York: The Aperture (New York International Fringe Festival), Lighter (New York Musical Theatre Festival), Macbeth (Harold Clurman Theater), Alfred Kinsey: A Love Story (World Premiere, Michael Weller Theater). Regional: Measure for Measure, Standing on Ceremony: The Gay Marriage Plays, The Aperture (Cleveland Public Theatre), Twelfth Night, Much Ado About Nothing, Taming of the Shrew (Hamptons Shakespeare Festival), Maybe Baby, It's You (Penguin Repertory), Into The Woods (Weathervane). Assistant Directing: Tracy Letts'Man From Nebraska (South Coast Repertory, director William Friedkin), The Last Five Years (George Street Playhouse, director David Saint). Upcoming projects: Staged reading of DÈj‡Vu starring Robert Cuccioli, Michael Rupert and Lalia Robins, The Calico Buffalo (world premiere musical) and staged reading of the new play Alien Child at The New Group. MFA from UC Irvine and member of AEA and SDC.
craigjgeorge.com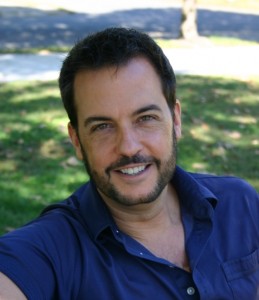 Bryan L. Wade
Music Director
Bryan L. Wade (Broadway: Finian's Rainbow, National Tours: Chicago, Whistle Down the Wind, Three Irish Tenors) is a musical director, Broadway accompanist and vocal coach. He has musical directed/conducted productions at York Theater, Irish Repertory Theater, New York Musical Theater Festival, Midtown International Theater Festival, Phoenicia International Musical Festival, Spoleto Festival, as well as over twenty productions in regional venues along the East Coast. He earned his Master's Degree in Music from Virginia Commonwealth University and his Ph.D. in Music from Catholic University of America. His students currently perform on Broadway, national tours, regional stages, and production entertainment venues. He also conducts performance master classes throughout the national collegiate circuit.
www.drbryanwade.com

Mae Frankenberger
Stage Manager
NYcredits:  Mill Fire (Theatre Lab-Estrogenius Festival), A Nasty Tempered Man (Theatre for the New City), God's Country (Signature Theatre-NYMF), I-Pod (Theatre Row-USF). London Credits: Hamlet (Young Vic Theatre), Much Ado About Nothing (Globe Theatre). University Credits: Homemade (Mark Twain Award), The Dining Room, Dancing at Lughnasa, La Guerra and The Being. Mae is currently Festival Coordinator for Theatre for the New City's 5th annual Dream Up Festival. She is also Company Manager for FloodLight Productions floodlightproductions.com. Mae has a BFA in stage management from Rutgers University.